PROFESSIONAL MASSAGES in PISA
& COMPLEMENTARY TECHNIQUES IN TCM
Where I am
You can find me for a Massage at...
Ripoli di Cascina, Pisa
At my studio - Via Santa Lucia, 33
In a countryside setting but 5 minutes from Pisa and the Pisa North-East junction of the Fi-Pi-Li highway, a space specially designed to offer an immersive massage experience.
The studio is wheelchair accessible.
There is a bathroom (not suitable for the disabled).


Tirrenia, Pisa
(from May to September)
At the Casa Furrer residence - Via dei Biancospini, 38
Rooms and apartments 300 meters from the beach. Casa Furrer is now also a place to receive a massage under a cozy gazebo.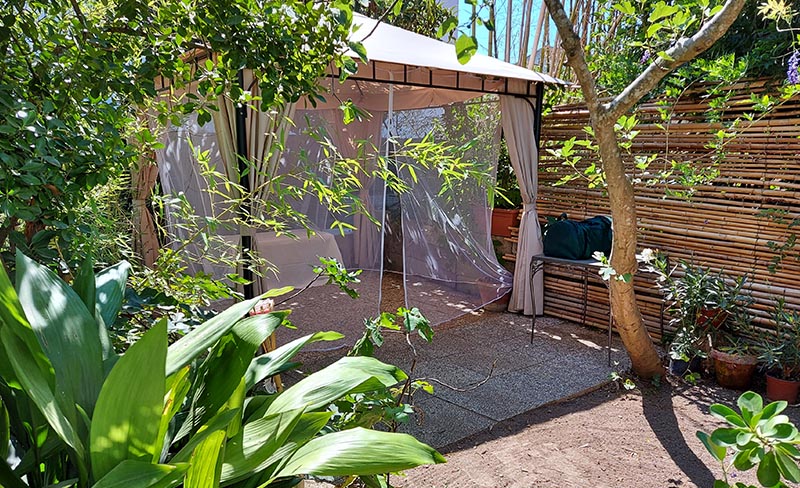 ---
Information to know...
I receive by appointment only
I recommend punctuality to take full advantage of the entire duration of the session and to allow the sanitation of premises and equipment between one customer and another
Customers are advised to remove their shoes at the entrance
In case of allergy to almonds it is recommended to report it immediately
In case of oil massage, the customer can wear his own easily washable linen (almond oil in any case can be washed without problems and dirty very little); if desired, on request you can wear a disposable slip
I always use background music specially designed to accompany each specific massage. However, the customer can request a music of his liking, agreeing it together, always with a view to an optimal use of the treatment
Maneuvers are never performed on the private parts and completely naked massages are not performed
info@benessereolistico.it
- P.IVA 01826140509
Professional activity regulated by Law 4/2013 -
Legal notices